Leo Messi is one of the most attractive sports characters for all brands. He is receiving sponsorship from many world famous brands.
Any sports brand wants Messi's image, simply because the Argentine star is synonymous with success.
If there's one sponsor who marks Messi's career, it's Adidas. The German brand and Barca striker have been together since 14 years ago (2006).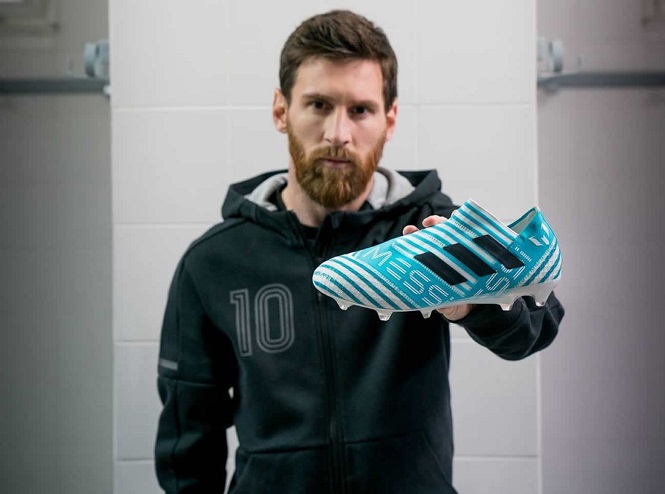 At that time, Messi just started to emerge in the world of football. It was not until February 2017 that this relationship was further strengthened with both parties signing a lifetime contract until the player born in 1987 plays.
Although contract numbers have not been announced yet, Messi is clearly guaranteed a lot of money thanks to his last signing with Adidas.
When Messi uses Adidas gear, the competition with Cristiano Ronaldo also becomes strained when the Juventus striker is the flagship of rival Nike.
Paradoxically, Messi is playing for Barcelona sponsored by Nike, while Cristiano Ronaldo also used to wear Real Madrid sponsored by Adidas.
Obviously, Adidas is not the only company that pays Messi to promote. According to the latest announcement from Forbes magazine, the owner of 6 Golden Balls has an agreement with 13 different sponsors.
For example, Huawei is one of the sponsors who contribute the most annually to Messi. The Argentinian striker struck an agreement with the Chinese brand in 2016, while Mengnui Group, a company specializing in dairy products, also sponsored him.
In 2013, Messi became an ambassador for Ooredoo, a multinational company specializing in telecommunications. In the Middle East, he is the global ambassador of the 2016 Dubai Expo2020.
Messi is also the image of the video game brand Konami. In fact, the Argentine star appeared on the cover of eFootball PES 2020.
In early 2018, Messi's ad for Mastercard filmed for the first time. As for Jacob & Co, a jewelry and wristwatch company, the two sides reached an agreement in early 2019.
Finally, Messi had a deal with Cirque du Soleil and sunglasses brand Hawkers.